Welcome to International Facilities & Property Information Ltd
Welcome to the IFPI website, your one stop shop for CDs, books, directories and software in Facilities Management, Construction and Property. This site is being constantly updated, so please add IFPI to your favourites/bookmarks and we look forward to seeing you again soon.

For thirty years IFPI has been contributing significantly to the body of knowledge available in the building and facilities economics sectors. Enabling professionals to get to grips with complex issues of the day which would otherwise require a large involvement of time and resources. IFPI works closely with Bernard Williams Associates (BWA), a niche consultancy specialising in these sectors.

Buying or making a booking on-line with IFPI is easy. Click here to see how simple ordering is. We also have a FAQ/help section to help answer any queries you might have. If you are interested in earning commission by selling IFPI products on your website then please see our associate programme.

If you would like to speak to one of our customer representatives Please call the IFPI help desk on +44 (0)20 8663 0566.
ONLINE PRODUCTS

EstatesMaster - Facilities Benchmarking and Cost Prediction Program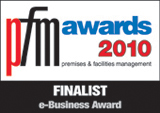 Developed for IFPI Ltd. By Bernard Williams with BWA

Facilities Cost Monitor and its EstatesMaster development is an internationally applicable intelligent decision support system for monitoring, planning and controlling the cost involved in the provision of facilities services in a wide range of site-specific scenarios.

Created by Bernard Williams and colleagues at BWA Facilities Cost Monitor draws on more than two million data entries, records and experience of over 30 years of benchmarking consultancy. Facilities Cost Monitor has modules for Cleaning, Maintenance, Security, Distribution, Energy, Reprographics, Stationery and Archiving. It is already used by major commercial corporations and Central and Local Government bodies. Click here to learn more


---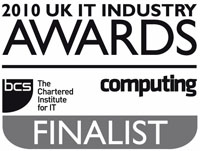 COMBICYCLE - whole- life cost and sustainability program
A brand new program developed for IFPI Ltd. by Bernard Williams and Malcolm Lay – authors of 'Whole-life Economics of Building Services'.

This program enables users to predict the whole life costs and sustainability of any building type before a single line has been drawn – and then at any stage in the design process.

Use it to set budgets and to give the designers best-performance targets against which to test their design proposals.